Whish Flawless Ingrown Hair Serum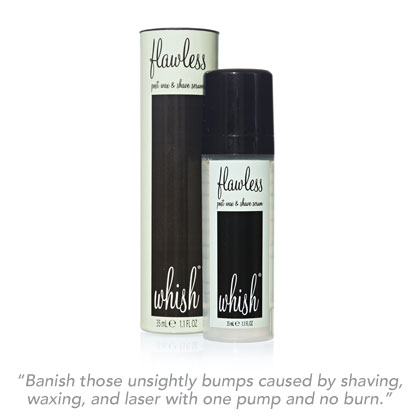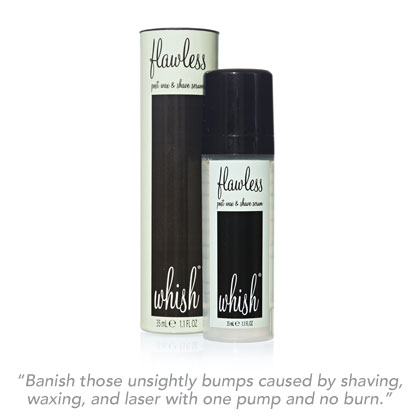 Whish Flawless Ingrown Hair Serum
Only Available for Pick-Up in Studio.
Flawless Ingrown hair serum banishes those ugly bumps and ingrown hairs that can occur post waxing
The deliciously fresh smelling formula uses clinically proven active ingredients that restore your skin's suppleness and weakens hair follicles, inhibiting future growth. Just a pump of Flawless healing serum will restore perfect skin.
THIRD PARTY CLINICAL STUDY RESULTS
After four weeks of use, Flawless showed a 34% decrease in ingrown hairs vs. a 9% decrease with the placebo.
In addition, the following is the percentage of participants noticing improvement:
- Prevented occurrence of ingrown hair – 89%
- Helped soothe inflamed skin – 100%
- Overall appearance of skin – 100%
WHY IT'S GREAT
Wheat Germ Extract: Helps restore and smooth the skin.
Saccharomyces Cerevisiae Extract (Yeast Extract): Regenrates and heals skin.
Papaya Extract: A natural source of vitamin A and vitamin C, it helps weaken hair follicles, inhibiting future growth.
Willow Bark (Saliscylic Acid): An anti-inflammatory ingredient to help calm the hair follicle